How To Make Your McAllen Home Stand Out Online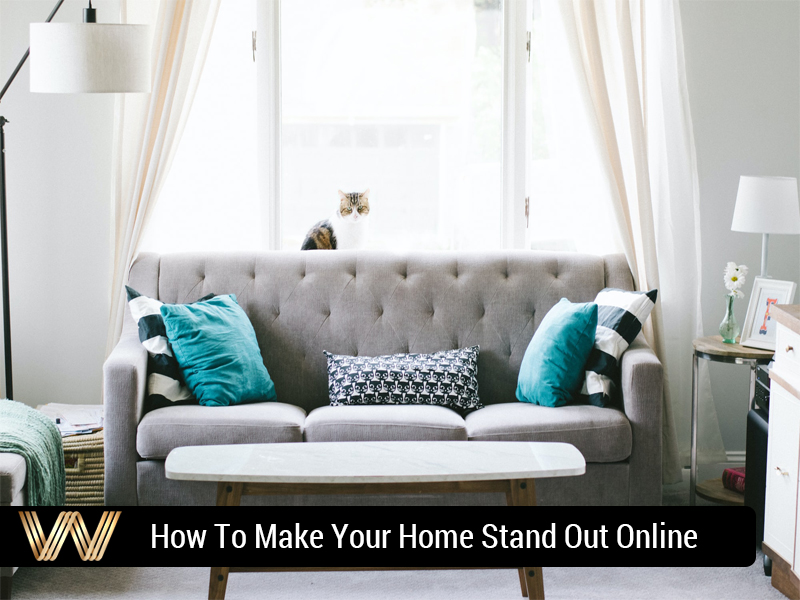 You have decided to sell your home on your own. In McAllen Tx the market is still strong, but there is a lot of competition. You are a FSBO now, or a For Sale By Owner, and your marketing will be the key in a successful sale.
Use this quick blog post to help you get off on the right foot in your journey of being a home seller in today's market.


Tip 1. It's all about the main photo.
Ask for feedback on what attracts the eye. Different people are attracted to different aspects of a property. It's key to canvas a range of opinions and choose the right photo to generate maximum interest in your home.
Don't be afraid to use an internal photo as your main photo if it is the most attractive pic. Bonus points if it ties in with the headline in some way.
Tip 2. Additional photography tools can provide you with more options.
It's always helpful to have multiple choices for your main photo. Drone shots and twilight photos are especially useful as they will look different from all the other properties in the search results on property portal websites.
Good property photographers should be able to offer these options with an additional investment. In our experience, it's worth paying extra for these services to help attract more visitors to your home.
Tip 3. Make sure you pay the extra amount to be a premium listing online.
It's the best online marketing money can buy. Make sure your home is at the top of the list on the most popular portal in your location by investing in a premium listing.
Tip 4. Provide a price in the headline if you can.
This really ups the view count with most properties. It needs to be a realistic price though, buyers are very sensitive to over-priced properties. Also, if your home is on the market for too long, Buyers start wondering - "What's wrong with the house?" - "Why hasn't it sold by now?"
Tip 5. Have an interesting headline.
This is where you should place most of your effort (after choosing the photo). Deciding on a headline is, sadly, an afterthought for most agents and it shows when you look online. Try and be creative and think about your target market.
Tip 6. Add lots of photos.
If you use the full photo allowance online then you encourage buyers to click through to your listing, rather than just clicking through a few limited photos in the list view (a feature available on most portals). This is a key point that so many people miss! Don't hold back on providing info to buyers.
Tip 7. Write a long, detailed advertisement.
The more info you can provide, the better. Don't be afraid to divulge a weakness too. IE: "There are a few steps up from the street to the front door but once you are inside you will cherish the privacy and sun aspect that this elevated position enjoys."
I hope this quick post helps you and I also would like to offer my help in finding your NEW home once your present home has sold. Your decision to save money selling your home will help when you need to move. If you need any help or have questions, feel free to CONTACT ME and I will call or text you back.
Richard Womeldorf -Your Local Expert In McAllen, TX 78504
When moving to, in, or from McAllen, you will fare better if you work with a local expert. I am here to help. If you have further questions on the McAllen real estate market, you can
Contact Me here
, give me a call at
956-358-3130
, or
drop me an email
and I'll give you the local information needed to ensure a successful, smooth transaction.
Locally born and raised in McAllen, Tx with a focus on customer service, I promise you'll find great success when working with Richard Womeldorf, just as have my past Clients. You can read their reviews reported on Zillow right here.
The purpose of my Blog is to GIVE as much information as I can to help you make informed decisions.
TEXAS REAL ESTATE LAW
TEXAS LAW requires all license holders to provide the "Information About Brokerage Services" form to prospective clients.

Download and Review Here!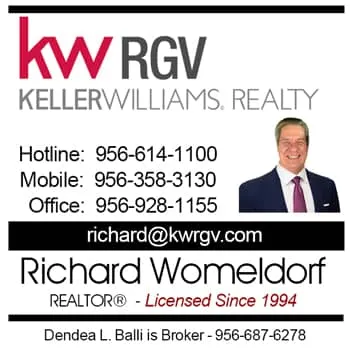 I am a Professional Marketing Expert. . .that SELLS Real Estate.
Use my 29+ years of trusted service to my Clients, to suggest the correct selling price for you as a Seller. -
Contact Me
Let me help you today!
It doesn't cost you to talk with me and discuss if we can work together to achieve your goals and dreams.
Do it today! Use my 24/7 Contact line shown above in photo – TEXT or CALL
View My Info Directory to guide you to all my information.
You can communicate and find me on my social links - Connect with me anytime.