Record Low Mortgage Rates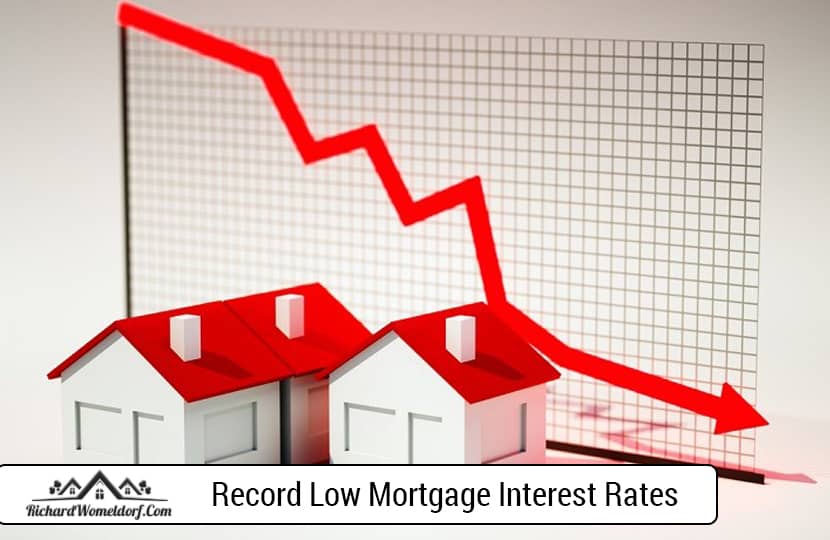 The rates are as low as you will ever see them in history.
If you are renting an apartment or a house or condo…
…You chances for the best rates ever seen in generational lifetimes may be slipping away. I know that seems like a bold statement…but it is true.
The decade of the 1930s marks the most severe depression in our history and ushered in sweeping changes in the role of government. Mortgage Rates in 1910 were at 5.5% for a 30 year fixed loan. This is during the Great Depression!!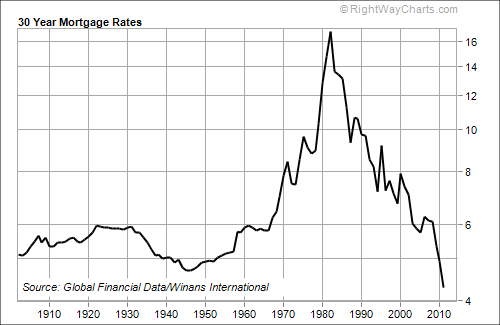 So when you are trying to decide if the time to buy a home is right…
…YES, THE TIME IS RIGHT!!!
Just two weeks ago, I posted an article discussing where mortgage interest rates may be heading over the next twelve months. We quoted projections from Fannie Mae, Freddie Mac, the Mortgage Bankers' Association and the National Association of Realtors. Each predicted that rates would begin to rise slowly and steadily throughout 2020.
Still not convinced? If you look at what the four major reporting agencies are predicting for 2019, it may make the decision for you. The chart below averages the predictions by quarter.
However, shaky economic news and a volatile stock market have actually caused rates to drop six out of the last seven weeks, and have remained at 3.65% for the past two weeks.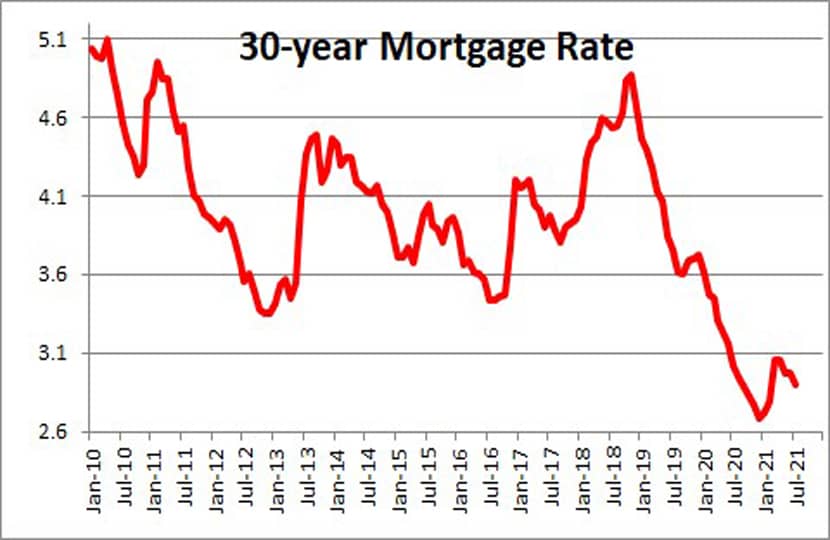 So as we come to the end of Year 2021, the message is clear. Never since 1910 in our Country's history is today a good time to get a 30 year fixed rate loan and invest in your very own home.
Richard Womeldorf -Your Local Expert In McAllen, TX 78504
When moving to, in, or from McAllen, you will fare better if you work with a local expert. I am here to help. If you have further questions on the McAllen real estate market, you can Contact Me here, give me a call at 956-358-3130, or drop me an email and I'll give you the local information needed to ensure a successful, smooth transaction.
Locally born and raised in McAllen, Tx with a focus on customer service, I promise you'll find great success when working with Richard Womeldorf, just as have my past Clients. You can read their reviews reported on Zillow right here.
Richard Womeldorf Real Estate Reviews.
The purpose of my Blog is to GIVE as much information as I can to help you make informed decisions.
TEXAS REAL ESTATE LAW
TEXAS LAW requires all license holders to provide the "Information About Brokerage Services" form to prospective clients. Download and Review Here!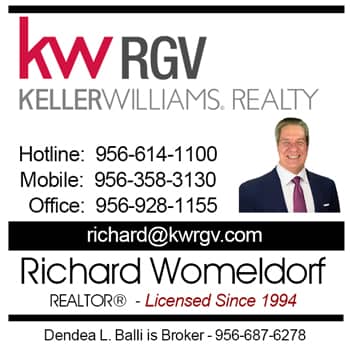 I am a Professional Marketing Expert. . .that SELLS Real Estate.
Use my 27+ years of trusted service to my Clients, to suggest the correct selling price for you as a Seller. - Contact Me Let me help you today!
It doesn't cost you to talk with me and discuss if we can work together to achieve your goals and dreams.
Do it today! Use my 24/7 Contact line shown above in photo – TEXT or CALL
Always use an Experienced Agent when buying or selling real estate.
View My Info Directory will guide you to all my information.
You can communicate and find me on my social links – Connect with me any time.